Carpenter Service
7 Reasons to call Scavello Handyman Services for a Carpenter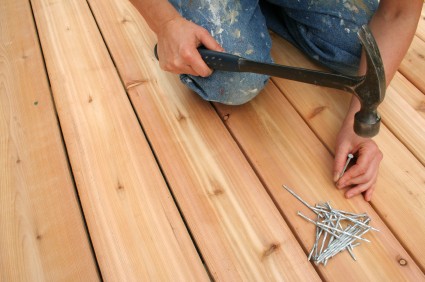 Since 1994, Scavello Handyman Services has provided carpentry services to the community to build, assemble, remodel and construct simple and complex residential and commercial projects.
Ready to tackle any small or large job, Scavello Handyman Services can work with or without owner-provided blueprints, to construct any type of project you have in mind. They can help you create or make changes to your home, by constructing a new doorway, new window, stairs, attic stairway, deck, gazebo or barn.
Scavello Handyman Services can also build or repair wooden furniture, including cabinets, bookcases, shelves, decks, gazebos, picnic tables, deck chairs and more.
Scavello Handyman Services's carpentry skills include:
Build walls, doorways and windows
 
Remodeling or enhancing existing structures
 
Barn or shed construction
 
Yard enhancements such as decks, patios and gazebos
 
Furniture construction including bookcases, shelves, cabinets, and tables
 
Exterior decorative features including dormers, shutters, and awnings
 
Home repair, including damaged flooring, door jams, etc.
Affordable – Scavello Handyman Services always prices their jobs affordably against their competition, and guarantee top quality professional work. Call Scavello Handyman Services at (610) 421-1220, for your reasonably priced quote.
Guaranteed Satisfaction – The qualified, experienced professional carpenters at Scavello Handyman Services stand behind the work they perform. Scavello Handyman Services offers a full satisfaction guarantee to ensure the job is performed according to your needs.
Scavello Handyman Services has the carpentry skills, experience and knowledge to construct your project according to local building codes. Call (610) 421-1220 to learn more how Scavello Handyman Services can build your vision today.